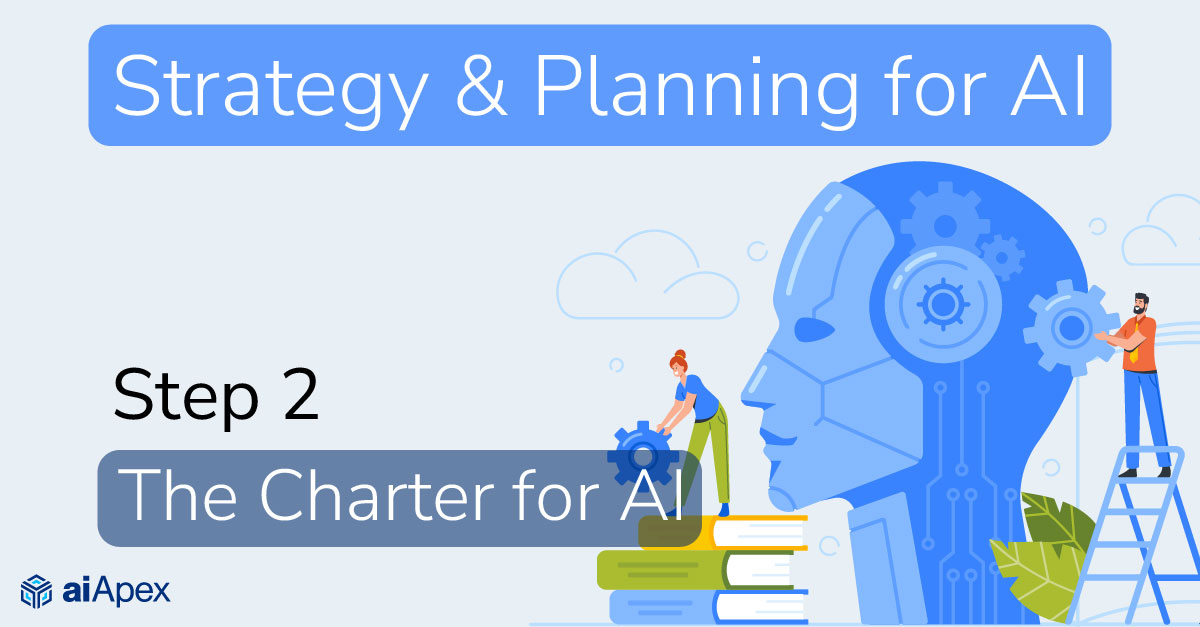 June 27, 2023
You know that the first step is to begin with documenting the direction as you understand it from your corporate sponsors into a project charter to ensure that there is shared understanding of your effort's objectives, scope, timing and expected output.

It is also important to define governance and executive oversight for your project, and on-going communications including frequency of updates/meetings, and who can be your contact with your Executive Sponsor group. Next you need to document the resources that you anticipate you need to be on your team, and any external consulting that you may want to utilize. This feeds into your budget, its checkpoints on the project's timeline, and staffing your initiative.

Another major planning component for your effort is coordination with the broader modernization program. Your project is expected to be a major input into the technology and IT portion of the modernization effort. Because of AI's anticipated broad application in healthcare, your results are going to impact the other workstreams in the modernization program for people, process, and data.

You also need to know the modernization program's major milestones, so that your AI strategy for applying and deploying AI aligns with the larger modernization planning timeline.

When defining how the project will report its status, propose, and confirm your approach to access senior management for interviews and data gathering, and finally, your IT management and professionals who will one day be responsible for running AI as another technology component in the health plan's technology architecture. If your organization is already utilizing AI, the IT participants are critical to understanding the results to date, and what the costs and ROI have been.

You can proceed to document your project's objectives and timeline, your milestones and deliverables, your checkpoints, and how and with whom to communicate and coordinate to align with the enterprise modernization initiative. Now you have a project plan that will result in strategic options and recommendations for strategic application and deployment of AI in your Health Plan.

In Part 3 of our LinkedIn Post Series, to continue following our approach Planning for Strategic Application and Deployment of AI, we will continue with Planning for the Kick-Off Meeting

If you'd like to discuss our perspectives, our responses to the above questions for your organization, and our approach to strategic Enterprise AI, please contact us using the form below or at [email protected].
---