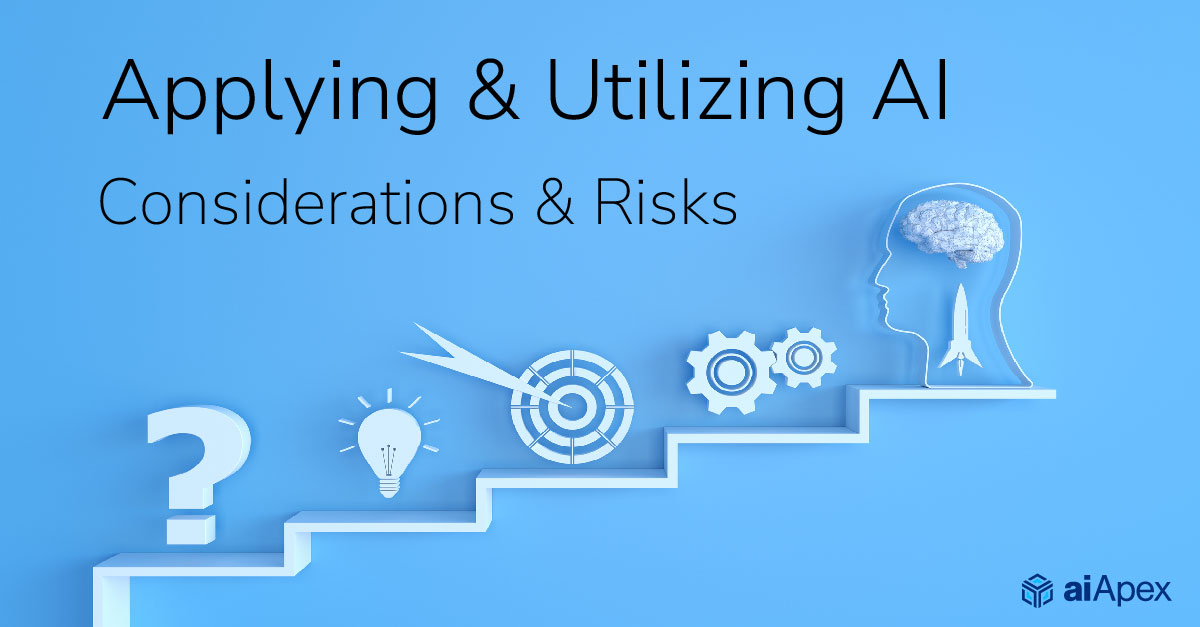 June 23, 2023
Getting past all the AI hype around "generative AI", and all the media "concern" being reported, it is important to develop a sound approach to utilize AI today.

There are many considerations and risks to applying and utilizing AI. Education is key to understanding what AI is and what it is not. Make it an objective that your organization should be able to realize progress along its AI utilization curve while still providing measurable benefits and an adequate ROI for your initial AI projects.

To increase the success of proposed AI projects, conduct a thorough analysis of each opportunity to utilize AI. Remember that knowing when the right time is for your organization to begin its utilization of AI is also a critical success factor. Finally, no matter how well you plan your first AI project, be prepared for unexpected outcomes.

A driver in your decision to apply AI today is your organization's business and technology risk tolerance along with its ability to consider these actions and others:

• Hire or engage AI professionals to responsibly buy/build AI applications
• Collaborate with third-party AI companies to share risk and investment
• Fund prototypes but know that may not prove to meet requirements to become a fully developed AI application or solution

Make an additional investment to create an AI management and governance organization or add this new function to an existing IT Governance body. Pay attention to security, and regulatory and compliance requirements as they are defined and adopted at the industry and governmental levels.

Whether you are an "early adopter" or will pause longer to apply and utilize AI, rest assured we will all ride the maturity curve of this innovative technology called artificial intelligence - because it is here to stay.

If you'd like to discuss our perspectives, our responses to the above questions for your organization, and our approach to strategic Enterprise AI, please contact us using the form below or at [email protected].
---